| | | | |
| --- | --- | --- | --- |
| | | | Wednesday, January 20, 2021 at 3:18 PM GMT |
Scriptures Expounded: - 1 Peter 5:8-10
Welcome to the Online Daily Devotionals Forums
This website offers you choice devotionals to read every day. This helps you read your Bible effectively and daily.
Benefits of reading your Bible everyday
You hear from God.
You get closer to God; the Holy Spirit will begin to dwell in you.
You begin to hate sin and sinful thoughts and don't want to entertain them anymore; your mind and thoughts start becoming pure.
You will grow in wisdom, knowledge and understanding; you will become subtle and smart.
You will get answers to life's questions and solutions to challenges.
You will begin to meditate on God's Word naturally; the scripture you have read will find a way of coming back to your head from time to time and the Holy Spirit will begin to expound the scriptures to you.
You become bold and fearless.
You find it easy to obey civil laws, rules and regulations wherever you find yourself.
Please click any devotional topic of choice below to read today's message.
Tomorrow Today Yesterday Archives
God's Footprints



Bible in a Year: Genesis 49–50, Matthew 13:31–58

How many are your works, Lord!
Psalm 104:24

Today's Scripture & Insight: Psalm 104:24– 35

"I know where God lives," our four-year-old grandson told my wife, Cari. "Where is that?" she asked, her curiosity piqued. "He lives in the woods beside your house," he answered.

When Cari told me about their conversation, she wondered what prompted his thinking. "I know," I responded. "When we went for a walk in the woods during his last visit, I told him that even though we can't see God, we can see the things He's done." "Do you see the footprints I'm making?" I had asked my grandson as we stepped through a sandy place by a river. "The animals and the trees and the river are like God's footprints. We know that He's been here because we can see the things He's made."

The writer of Psalm 104 also pointed to the evidence for God in creation, exclaiming "How many are your works, Lord! In wisdom you made them all; the earth is full of your creatures" (v. 24). The Hebrew word for wisdom found here is often used in the Bible to describe skillful craftsmanship. God's handiwork in nature proclaims His presence and makes us want to praise Him.

Psalm 104 begins and ends with the words: "Praise the Lord" (vv. 1, 35). From a baby's hand to an eagle's eye, our Creator's artistry all around us speaks of His consummate skill. May we take it all in with wonder today—and praise Him for it!

By: James Banks

Reflect & Pray
Where do you see God's handiwork in creation? How might you point someone to it—and to Him— today?

I praise You for all You've made, God! Help me to live in wonder at Your wisdom and goodness today.


All Our Daily Bread Daily Devotionals
Top of the daily devotionals page
or
Top of the Our Daily Bread daily devotional column
Tomorrow Today Yesterday Archives
Among the Hebrew believers there was the danger that...



Let us consider one another in order to stir up love and good works, not forsaking the assembling of ourselves together, as is the manner of some.
Hebrews 10: 24.25.

Among the Hebrew believers there was the danger that they might tire as they walked by faith. Owing to the bitter persecution to which they were exposed the tendency to return to Judaism had arisen, so that they might escape any pressure from outside, whether from the world or Jews. Therefore in the epistle to the Hebrews the Holy Spirit constantly presents the Person of the Lord Jesus in various aspects, for occupation with Him is the only effective means of countering weariness on our pathway.
The habit of neglecting gathering together had clearly increased among them. A lack of real satisfaction and joy in one's faith can easily lead to diminishing interest in spiritual matters, while the neglect of spiritual food causes one's joy in the Lord to wane. This fateful vicious circle can only be brought to an end by a decisive return to the things of the Lord.

Today's text shows that attending the meetings is closely connected with our relationship to one another. Where there is a real interest in others, and where a good example motivates others to "stir up love and good works", the practice of gathering together will not be taken lightly. All will take care that no-one "falls short of the grace of God" (Hebrews 12:15). Such concern will never find its expression in unfeeling criticism, but in a faithful example, through which, in seeking out others and bringing the Person and work of the Lord Jesus before them, one can serve them in a spirit of true love.

Today's reading: Numbers 11: 24 – 35 · Matthew 8: 14 – 22






All The Good Seed Daily Devotionals
Top of the daily devotionals page
or
Top of the The Good Seed daily devotional column
Tomorrow Today Yesterday Archives
Temptation (2)



'With the temptation will also make the way of escape, that you may be able to bear it.' 1 Corinthians 10:13 NKJV

God's plan for turning temptation into triumph is not to 'endure' temptation, but to 'escape' temptation. That calls for two things:

(1) Don't get into a tempting situation. Too many people are like the little boy sitting under the farmer's apple tree. When the farmer asked him, 'Son, are you trying to steal my apples?', he replied, 'No sir, I'm trying not to.' His problem was being under the apple tree in the first place. Martin Luther said, 'You can't keep the birds from flying over your head, but you can keep them from building nests in your hair.' You can't keep pornography off the internet, but you can avoid it by obeying God's Word which says, 'I will set nothing wicked before my eyes.' (Psalm 101:3 NKJV)

(2) If you get into a tempting situation, get out of it quickly. The Bible never says we are to fight temptation, it says we are to flee from it. Paul tells Timothy, 'Flee also youthful lusts.' (2 Timothy 2:22 KJV) He warns the Corinthians, 'Flee sexual immorality.' (1 Corinthians 6:18 NKJV) Potiphar's wife repeatedly tried to seduce Joseph. 'Now Joseph was well-built and handsome, and after a while his master's wife took notice… and said, "Come to bed with me!"' (Genesis 39:6–7 NIV) But Joseph fled, leaving his coat behind.

God does not provide a way of escape before the temptation or after the temptation, but with the temptation. Are you being tempted today? Pray and God will strengthen you. 'The Lord knows how to deliver the godly out of temptations.' (2 Peter 2:9 NKJV)

SoulFood: Is 4–7, Matt 8:28–34, Ps 89:15–37, Pr 2:21–22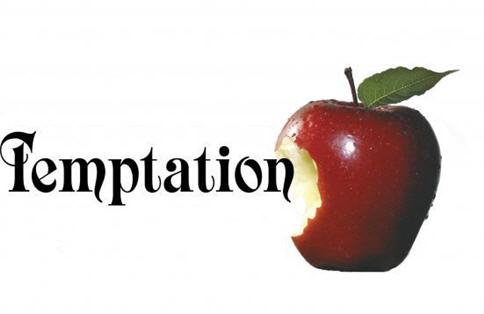 All The Word for Today Daily Devotionals
Top of the daily devotionals page
or
Top of The Word for Today daily devotional column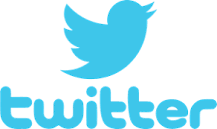 Please follow us @DailyDevsOnline Thank you
These are the most viewed daily devotional tweets per month culled from the daily devotional messages served on this website daily. Everyday, a snippet of each daily devotional message is tweeted on our twitter account. It gives us an idea of the more popular daily devotional tweets and messages among readers per time.
December 2020
On the Same Team

When Philadelphia Eagle's quarterback Carson Wentz returned to the field after healing from a severe injury, the NFL team's backup quarterback, Nick Foles, graciously returned to the bench. Although competing for the same position, the two men chose to support each other and remained confident in their roles. One reporter observed that the two athletes have a "unique relationship rooted in their faith in Christ" shown through their ongoing prayers for each other. As others watched, they brought honor to God by remembering they were on the same team—not just as Eagles quarterbacks, but as believers in Jesus representing Him.

The apostle Paul reminds believers to live as "children of the light" awaiting Jesus' return (1 Thessalonians 5:5–6). With our hope secure in the salvation Christ has provided, we can shrug off any temptations to compete out of jealousy, insecurity, fear, or envy. Instead, we can "encourage one another and build each other up" (v. 11). We can respect spiritual leaders who honor God and "live in peace" as we serve together to accomplish our shared goal—telling people about the gospel and...Full devotional details

November 2020
The Triumph of Forgiveness

Mack, having struggled with drug abuse and sexual sin, was desperate. Relationships he valued were in disarray, and his conscience was beating him up. In his misery, he found himself unannounced at a church asking to speak with a pastor. There he found relief in sharing his complicated story and in hearing about God's mercy and forgiveness.

Psalm 32 is believed to have been composed by David after his sexual sin. He compounded his wrongdoing by devising a sinister strategy that resulted in the death of the woman's husband (see 2 Samuel 11–12). While these ugly incidents were behind him, the effects of his actions remained. Psalm 32:3–4 describes the deep struggles he experienced before he acknowledged the ugliness of his deeds; the gnawing effects of unconfessed sin were undeniable. What brought relief? Relief began with...Full devotional details

October 2020
September 2020
The Amalekites attacked the people of Israel in the wilderness. They struck when the people were exhausted. Moreover, they had the rear ranks and all the stragglers particularly in view (cf. Deuteronomy 25:17.18).

Applying this to ourselves, it means that Satan knows our weak points, where we are easily vulnerable. Are you inclined to strive after riches or fame? Have you a weakness for the opposite sex? Then take care: that is where Satan is most likely to...Full devotional details
August 2020
The tribe of Levi enjoyed a privileged position among the people of Israel. God had sanctified them for Himself, selecting them from the nation for His service. They were responsible for the tabernacle, God's dwelling among His people. The people always...Full devotional details
July 2020
A Wide, Sweeping Grace
Alexa, Amazon's voice-controlled device, has an interesting feature: it can erase everything you say. Whatever you've asked Alexa to do, whatever information you've asked Alexa to retrieve, one simple sentence ("Delete everything I...Full devotional details

June 2020
In Need of Rescue
A teenager named Aldi was working alone on a fishing hut anchored about 125 kilometers (about 78 miles) off Indonesia's Sulawesi Island when heavy winds knocked the hut off its mooring and sent it out to sea. For forty-nine days, Aldi...Full devotional details

May 2020
Eclipse
I was prepared with eye protection, an ideal viewing location, and homemade moon pie desserts. Along with millions of people in the US, my family watched the rare occurrence of a total solar eclipse—the moon covering the entire disk of the sun...Full devotional details

April 2020
In 1932 two Christians undertook a long journey through the Libyan desert. It took them from the north-west of Sudan through Egypt to the far east of Libya. A caravan of fourteen camels transported their luggage: food, indispensable water and a precious...Full devotional details
March 2020
Inheritance Isn't Earned
"Thanks for dinner, Dad," I said as I set my napkin on the restaurant table. I was home on a break from college and, after being gone for a while, it felt strange to have my parents pay for me. "You're welcome, Julie," my dad...Full devotional details

February 2020
Liberated by Jesus
"I lived with my mother so long that she moved out!" Those were the words of KC, whose life before sobriety and surrender to Jesus was not pretty. He candidly admits supporting his drug habit by stealing—even from loved ones. That life...Full devotional details
January 2020
A fresh start
Many people are haunted by their past. They cannot get over disappointments and plague themselves with reproaches. During sleepless nights they constantly think: "If only I hadn't done such a stupid thing!...Full devotional details
See full details of the top daily devotional tweets here
Top of the daily devotionals page