| | | | |
| --- | --- | --- | --- |
| | | | Thursday, April 02, 2020 at 7:42 PM GMT |
Scriptures Expounded: - 1 Peter 5:8-10
Welcome to the Online Daily Devotionals Forums.

Click any devotional topic of choice below to read today's message.
| | |
| --- | --- |
| Devotional | Today's Message Topic |
***Beware of unchristian ads. Please don't click them!***
Tomorrow Today Yesterday Archives
Cheerful Givers



Bible in a Year: Judges 16–18, Luke 7:1–30

God loves a cheerful giver.
2 Corinthians 9:7

Today's Scripture & Insight: 2 Corinthians 9:6–9

Years ago, my wife received a small rebate from something she'd purchased. It wasn't something she'd expected, it just showed up in the mail. About the same time, a good friend shared with her the immense needs of women in another country, entrepreneurial-minded women trying to better themselves by way of education and business. As is often the case, however, their first barrier was financial.

My wife took that rebate and made a micro-loan to a ministry devoted to helping these women. When the loan was repaid, she simply loaned again, and again, and so far has made twenty-seven such investments. My wife enjoys many things, but there's rarely a smile as big on her face as when she receives an update on the flourishing taking place in the lives of women she's never met.

We often hear emphasis on the last word in this phrase—"God loves a cheerful giver" (2 Corinthians 9:7)—and rightly so. But our giving has a specific quality about it—it shouldn't be done "reluctantly or under compulsion," and we're called not to sow "sparingly" (vv. 6–7). In a word, our giving is to be "cheerful." And while each of us will give a little differently, our faces are places for telling evidence of our cheer.

By: John Blase

Reflect & Pray
When did you last "cheerfully" give? Why do you believe God loves a cheerful giver?

Generous Father God, thank You for the joy that comes in giving from a cheer-filled heart. And thank You for the ways in which You provide abundantly for our needs.






Click to go to the top
Tomorrow Today Yesterday Archives
This significant sentence from the epistle...



All have sinned and fall short of the glory of God, being justified freely by his grace through the redemption that is in Christ Jesus, whom God set forth as a propitiation by his blood, through faith.
Romans 3:23-25

This significant sentence from the epistle to the Romans needs to be studied thoroughly to realise its true meaning. God wishes to pronounce guilty persons free and justify them. When an earthly authority pardons a condemned person through official power, grace is put before justice. The claim of the law takes second place in that case. The guilty person is not pronounced free; the punishment is waived. With God, however, grace and justice are inseparable. That is one of our great God's significant characteristics that we must take note of.

When God acts in grace, it is not at the cost of his righteousness, but because His righteous claims have been met. For this the blood of Jesus Christ made atonement. So people are "justified" by His grace, being pronounced free from guilt. God could not be satisfied with anything less. But not everyone is justified: those who do not want to be, or who refuse to believe in Him, are and remain God's enemies. They are heading for eternal judgment.

God's justification is obtained solely by faith in His blood. This means for the believer: Jesus Christ bore his sins and the punishment of them in His atoning death, when God judged and condemned them. So all who believe are not only pardoned; they are pronounced free from sin.

This means of propitiation, the blood of Jesus, suffices for everyone. But it is effective only for those who put their trust in Christ and His atoning death.

Today's reading: Jeremiah 14:1-22 · Luke 22:47-65






Click to go to the top
Tomorrow Today Yesterday Archives
Having The Overcoming Attitude



'There is wonderful joy ahead.' 1 Peter 1:6 NLT

In 1962, in a classic study called Cradles of Eminence, Victor and Mildred Goertzel investigated the family backgrounds of more than 400 highly successful people. They sought to identify the early experiences that may have contributed to their remarkable achievements in life. They included people like Einstein and many others who are famous and admired. Their backgrounds proved to be very interesting. Three-quarters of them came from troubled childhoods, enduring poverty, broken homes, or parental abuse. One-quarter of them had physical disabilities. Most of those who became well-known writers or playwrights watched their parents embroiled in one crisis after another.

Here's what the researches concluded: The need to compensate for disadvantages was a major factor in their drive towards personal achievement. These people had one thing in common—the overcoming attitude: 'This is the victory that has overcome the world—our faith.' (1 John 5:4 NKJV) When you have faith in God and yourself, you can end up doing things that astound you. The problem that seems so formidable today, can become the very thing that launches you into greatness tomorrow.

The Bible puts it this way: 'There is wonderful joy ahead, even though you have to endure many trials for a little while. These trials will show that your faith is genuine. It is being tested as fire tests and purifies gold… So when your faith remains strong through many trials, it will bring you much praise and glory and honour.' (1 Peter 1:6–7 NLT)

SoulFood: Est 1–4, Matt 26:57–64, Ps 72:12–20, Pro 9:7–9






Click to go to the top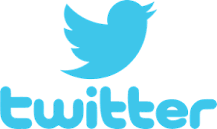 Please click here to follow us on Twitter. Thank you